Testimonials
When we decided to send our son to Gan Menachem we really did not know what to expect.  We are so delighted to see the wonderful outcome.  Thank you so much for your continued support, patience and understanding of our son and for truly caring for and appreciating him.  He has grown and learned so much!   
- Shani M.   
 Every day we drop off our precious children to competent and loving teachers and depend upon them to instill  kindness, trust, creativity, Judaism, etc... into our children and every day they deliver........
-Leeat M.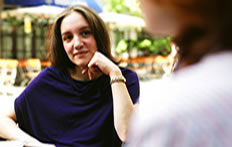 I have recommended your preschool to everyone I know and will continue to do so.  I wish you would have had this pre school when my older two children went to pre K.  My daughter left you with so much more knowledge, confidence and Jewishness than I ever could have imagined.
- Vanessa E.